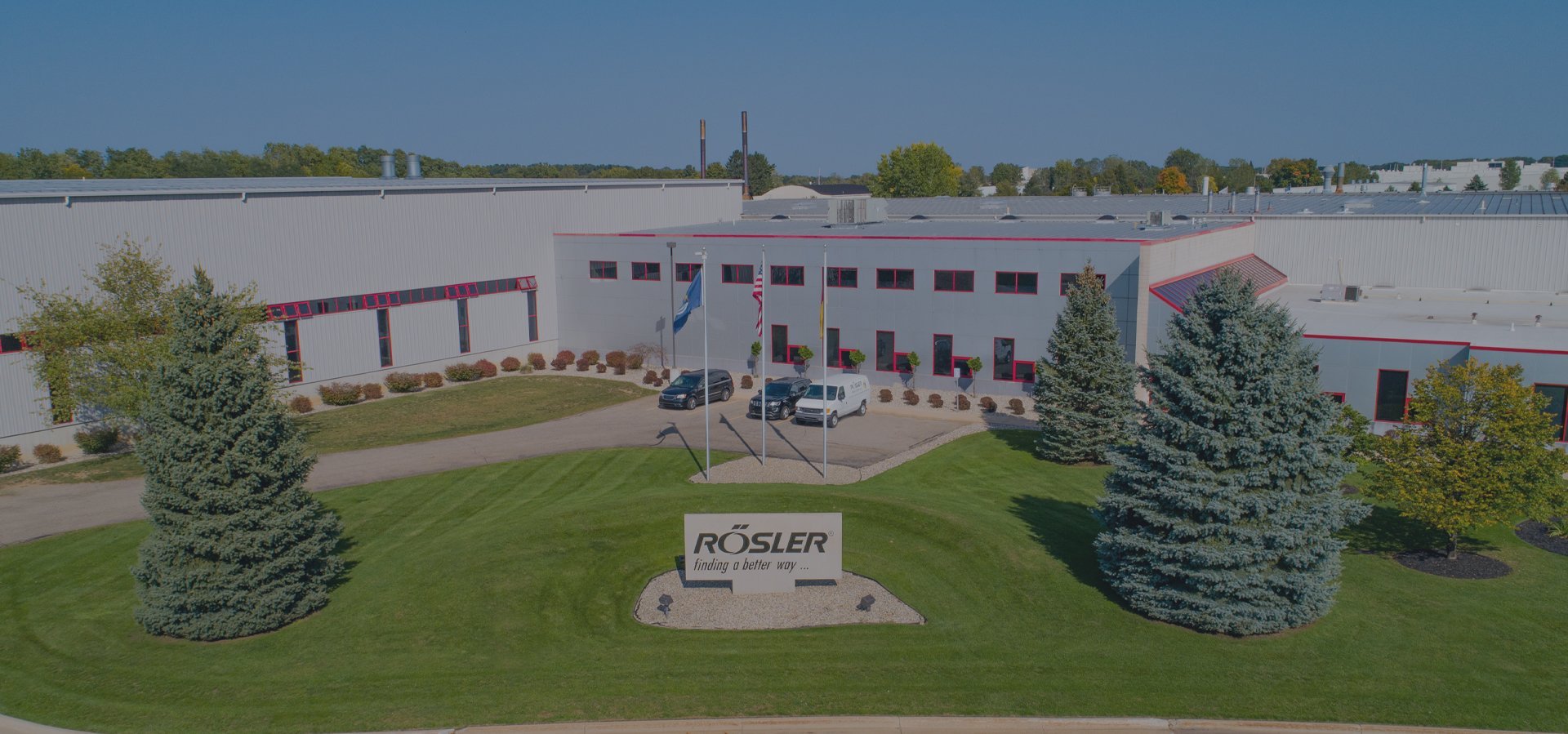 Your Partner in North America
As part of The Rösler Group, Rösler USA is part of a global network of shot blasting and mass finishing experts including 15 locations, more than 150 sales agents, and nearly 90 years of experience.
Our surface finishing products and services are developed and manufactured in-house. This enables us to offer the most extensive portfolio of mass finishing and shot blasting equipment and consumables in the world.
Through AM Solutions, a brand of The Rösler Group, we also provide innovative and cutting-edge processing for the ever-evolving field of additive manufacturing.
The United States-based branch of Rösler is headquartered in Battle Creek, Mich. Conveniently located between Detroit and Chicago, it employs 65 individuals.
The 300,000 sq. ft. facility houses manufacturing, warehousing, and production space as well as customer experience centers and training facilities capable of meeting and exceeding customer needs.
Our service for you directly on site
After Sales & Service / Spare parts

Customer Experience Center

Automation

Manufacturing

Training
Finding a better way ...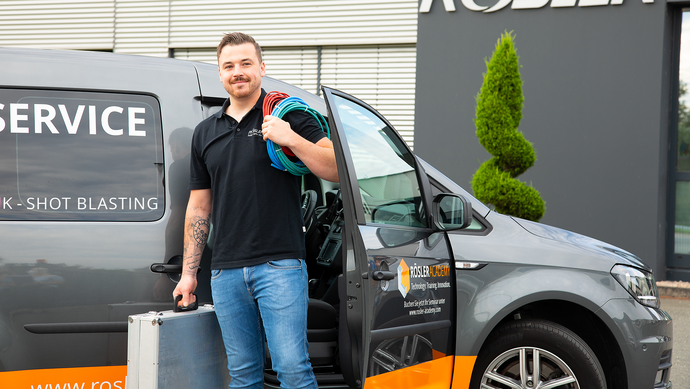 After Sales & Service / Spare parts
Our United States-based service team is available to help you with all your equipment maintenance, repair, and overhaul challenges and needs. We stock and supply spare and wear parts from our warehouse in Battle Creek, Mich., and offer tailored service contracts based on your machine usage. If you are ready to upgrade your current machine, ask our service experts about Tune-Up, our retrofit and plant modernization brand, as well as machine rebuilds and relines.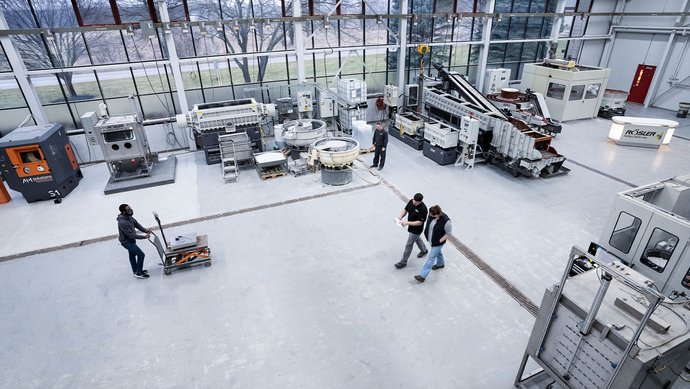 Customer Experience Center (CEC)
Our local CEC is equipped with mass finishing machines, shot blasting machines, centrifuges for water treatment, post-processing machines for 3D parts, and all the necessary consumables to develop the best finishing process for your needs. Our CEC process experts will review your parts and the finishing requirements with you in person or via video conference before and after conducting our trials. This ensures that the final solution meets all the requirements.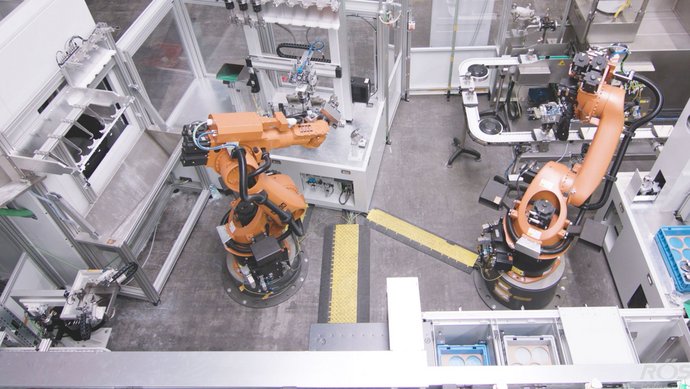 Automation
Efficient and cost-effective processes usually rely on automation. This reduces manufacturing costs and improves product quality and repeatability. Our expertise and manufacturing depth allow us to integrate material handling, robotics, and inspection processes into the overall finishing system. Our engineering team utilizes the latest design, 3D simulation, and visualization software and years of experience to make your projects a reality, integrating the finishing system fully into your manufacturing flow.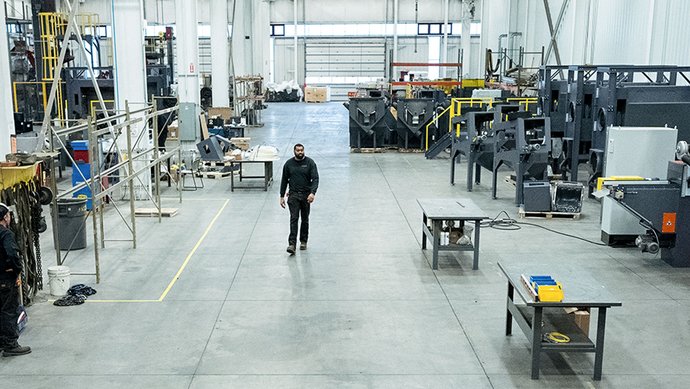 Manufacturing
Rösler USA's manufacturing capabilities are extensive. With our full sheet metal fabrication and machine shop, staffed by skilled craftsmen, we produce a wide variety of equipment and spare parts. This gives us full control of the entire production and assembly process.
Consumables are produced from domestic raw materials at our Battle Creek facility utilizing Rosler's unique manufacturing processes to ensure the highest quality products. Ceramic and plastic media and our finishing compounds are manufactured locally and adhere to Rösler's strict global quality standards.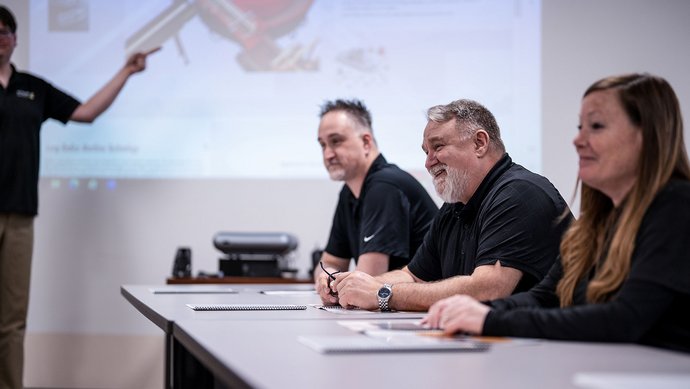 Training
In addition to the Rosler Academy training seminars, we offer customized training for our customers, covering mass finishing, process water treatment, shot blasting, and post-processing of parts produced with 3D printing. Our training programs ensure that you, as the end user, have the knowledge and experience to optimize your finishing process and operate and maintain your equipment.
History
After providing shot blasting and mass finishing expertise to customers in the United States, Mexico, and Canada for decades, the Rösler Group established Rösler USA in 1999 to service the North American market directly from its newly established facility in Battle Creek, Mich. The branch provides more convenient and localized service to North American customers with the trusted expertise and innovation Rösler has been known for since 1933.
Over the years, the Battle Creek facility has undergone several expansions. In 2001, the facility expanded to allow for the introduction of U.S.-based ceramic production. Additional growth came in 2004 with the acquisition of JetWheelBlast shot blast machine production and the start of in-house plastic media manufacturing. The facility was expanded in 2011 to provide additional capacity for equipment production. The introduction of AM Solutions to the U.S. market came in 2019.
Your contact for our service
Surface technology is in our DNA.
We look forward to your inquiry!
Jeff Soares
Interim Manager