Sustainable practices – in all areas
About one third of the CO2 emissions produced worldwide come from the manufacturing sector. As a medium-sized manufacturing company, we are part of this industry.
It is now our responsibility as Rösler Oberflächentechnik GmbH to find new solutions to significantly reduce our CO2 emissions.
We stand firmly by this responsibility, even when, like other manufacturing firms, we are faced with enormous challenges. In our industry, there are areas where we rely on fossil fuels, for example our ceramic media production.
However, we are committed to the national and international climate targets and we work every day to move toward a low-carbon economy in all areas of our company.
Certificates and initiatives
In 2016 and 2018, we were certified in accordance with DIN EN ISO 50001. The standard on which this certification is based supports businesses establishing a systematic energy management system.
Since 2021, we have been a member of CPD and we report to the non-profit organization annually. We fill out the questionnaire on climate change and also disclose our CO2 emissions. We are expecting our first publicly available CDP score in a few months. Our aim is to achieve a B in the CDP ranking by 2025.
We are members of the climate-friendly VEA initiative "Klimafreundlicher Mittelstand" and we network with other companies on topics such as how we can work in a more climate-friendly way and reduce CO2 emissions.
Together with the Fraunhofer Institute for Intelligent Analysis and Information Systems IAIS, we have carried out a Climate Impact Check. This analysis also helps us to detect hidden fields of action relating to the topic of sustainability. Through this check, we have discovered, for example, that some resources are no longer available to us in the long term due to the changing climate.
Step by step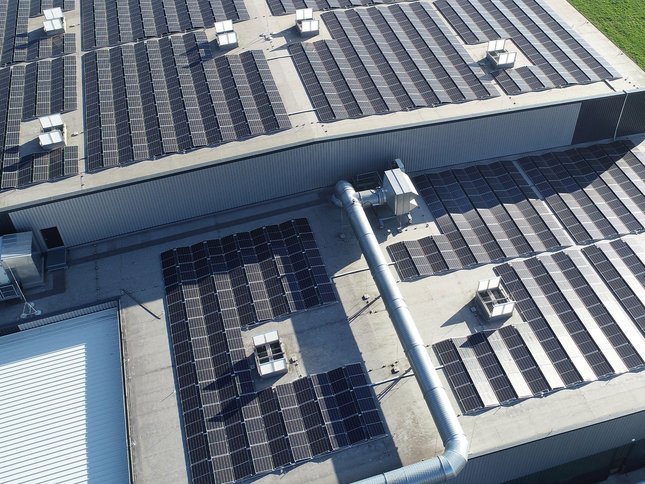 1 / 3
Photovoltaic systems
With our photovoltaic systems in Bad Staffelstein and Untermerzbach, we generate approx. one million kilowatt hours of green electricity annually, which is used for our own energy requirements and for the charging station for our electric cars. Together with other smaller measures, we save around 600 tons of CO2 each year.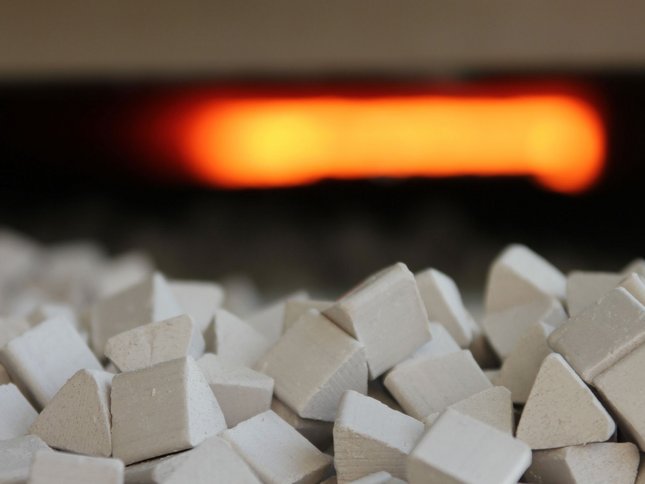 2 / 3
Energy-efficient kilns
Another step towards a smaller carbon footprint is our new, energy-efficient kilns with heat recovery. These improve our CO2 balance on two levels. Firstly, the gas consumption for the production of mass finishing media is reduced and secondly, as part of our energy concept, the recovered heat is fed back through to heat the building and is no longer released unused into the environment.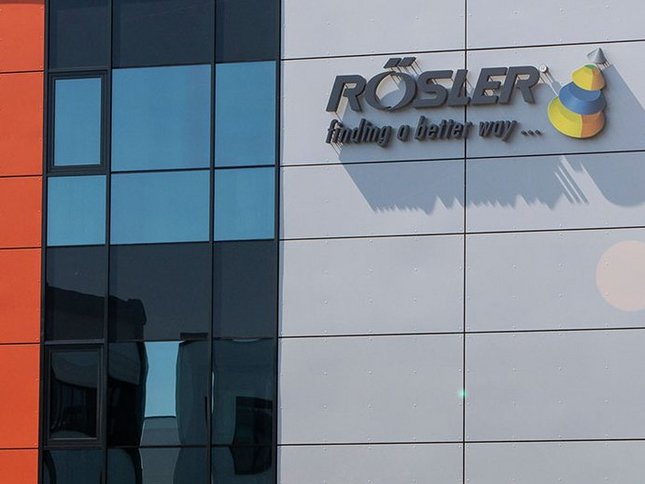 3 / 3
Modern office concept
We are constantly looking at measures we could take regarding our buildings. As a result, we are currently implementing a new, modern office concept, which will allow us to integrate two departments from the Bad Staffelstein site into the Untermerzbach site – without space-consuming and resource-intensive new buildings.
Our products improve your eco-balance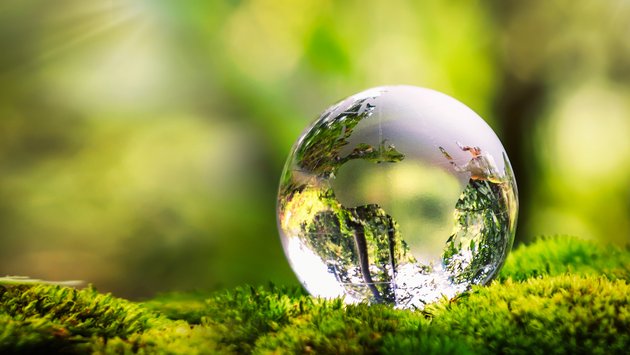 Rösler's

process water circulation system can be connected to almost any mass finishing system. The process water produced is completely recycled via an intelligent closed-loop system, which increases the savings potential for mass finishing and improves sustainability.
In process engineering, progress is constantly being made. Thanks to the latest innovations, it is now possible to cut down on compound use by up to 80 percent, for example. That's better for the environment and more economical.
Our RT Euro-DH rotary dryer (patent pending), enables energy savings of up to 40 percent compared to previous market models – thanks to the newly developed direct heating elements.
We are intensifying our efforts in the field of predictive maintenance:
Our "Rösler Smart Solutions" make your systems and machines more transparent – identifying problems before they can cause waste or damage. This can prevent approximately 70 percent of all unplanned downtime.
We retrofit your systems and machines, saving you from purchasing new equipment at great expense – both financial and environmental. With our TuneUp program, we offer retrofitting for shot blasting equipment and bespoke solutions for machines of any make.

Here at Rösler, we interpret the term sustainable very pragmatically: we consider products to be sustainable when they are long-lasting. As leaders in quality, this is what motivates us every day.