Unlimited applications – no matter what your requirements
Our shot blasting machines offer you almost unlimited options for surface finishing: from deburring, descaling, de-sanding and rust removal to roughening, cosmetic blasting, smoothing and edge rounding all the way to shot peening. After all, the functionality and aesthetics of surfaces are not only an important sign of quality for technical products, they also contribute significantly to their success on the market. Surface finishing is therefore nearly always essential and has to be integrated into existing production processes as an additional, value-added step.
Not many technical procedures have such a variety of uses as shot blasting, especially when it comes to metal surfaces. However, other materials, such as concrete, sandstone, glass, textiles, wood and plastics, can also be processed with machines from Rösler.
Intelligent, flexible, individual – our offer to you
The range of machines from Rösler includes systems for precise compressed air blasting, wet blasting, as well as turbine blasting with highly efficient turbines, also known as blast wheels. Turbine shot blasting machines, or wheel blasters, are particularly well known for their low energy consumption, large blast coverage area, the so-called "hot spot" and achieving uniform surfaces.
Injector and pressure blasting systems are especially suited to small area applications and precision tasks, both automated and manual. They also allow the use of highly abrasive media, which cannot usually be used in turbine blasting machines, such as corundum, silicon carbides, glass beads and fine plastic granulate.
That's not all
Choosing a machine from Rösler isn't the end of your journey with us. As your partner, we offer a unique product range that covers everything you need for your surface finishing applications:
Optimal customer support from our worldwide industry experts together with our sites around the globe
Use of state-of-the-art simulation tools to simulate and optimize challenging blasting processes
Digital process monitoring for even more reliable and cost-effective processes
Expert advice and testing in our worldwide Customer Experience Centers
State-of-the-art manufacturing sites with a unique in-house production range
After sales service for shot blasting machines, including individual service contracts and retrofitting advice
Worldwide support from our own service and application engineers on site
Training and professional development opportunities for your employees in our Rösler Academy
Professional & individual – we develop your custom process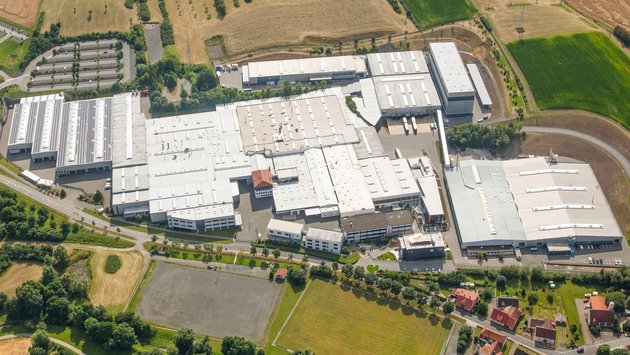 Thanks to our technical process knowledge developed over many years, our ability to quickly understand complex systems and the large number of tests and simulations carried out in our worldwide Customer Experience Centers, we are in the position to reliably find the best solutions for your requirements. We offer our customers the best possible quality and cost-effectiveness and therefore provide decisive competitive advantages. 90 percent of the shot blasting machines that leave our factory are customer-specific individual solutions. We feel at home in almost every sector. Our branch in France is also a top specialist for the aerospace and automotive industries. Did you know that we also develop customized shot peening solutions?
In surface finishing, the design of the machine and the process used determine the effectiveness and cost – that's why we use the latest multiphysics simulation software to optimize and design the blasting processes and the machine technology. You benefit from significant advantages: more effective and quicker processes, less waste, reduced costs and optimized dust extraction for shot blasting.
Innovative, durable, efficient – maximum power for you
Our shot blasting machines boast a long service life, low maintenance requirements and innovative features.
These are not just nice words; they translate into real added value for you. For example, 10mm blast room wear liners instead of the market-standard 8mm, spinner hanger blast machines with manganese plates that are usable on both sides and individually replaceable and highly efficient and effective blast media processing thanks to flow-optimized air separator equipment. We also focus on user-friendly ergonomics with lower working heights for our continuous belt blasting machines as well as easy operation through state-of-the-art controls.
The heart of any shot blasting machine is its turbines (blast wheels). Over the last few years, we have put a lot of effort into further developing these key system components and our patented Rösler turbine technology gives you a decisive competitive edge. Our Gamma turbines enable you to increase performance by up to 20 percent for the same energy input. In addition, using both sides of the throwing blades can reduce operating costs by up to 30 percent.
Digitalization and process monitoring also play an increasingly important role in the field of shot blasting. With Rösler Smart Solutions, we offer our customers a digital solution for all areas of process monitoring. From the quality of the components, to analyzing the operating parameters and even predictive maintenance. Finally, you are able to respond quicker to problems and faults, use active monitoring, reduce your processing costs and lots more.
Turbine blasting machines
Compressed air blasting machines
Plastic deflashing machines