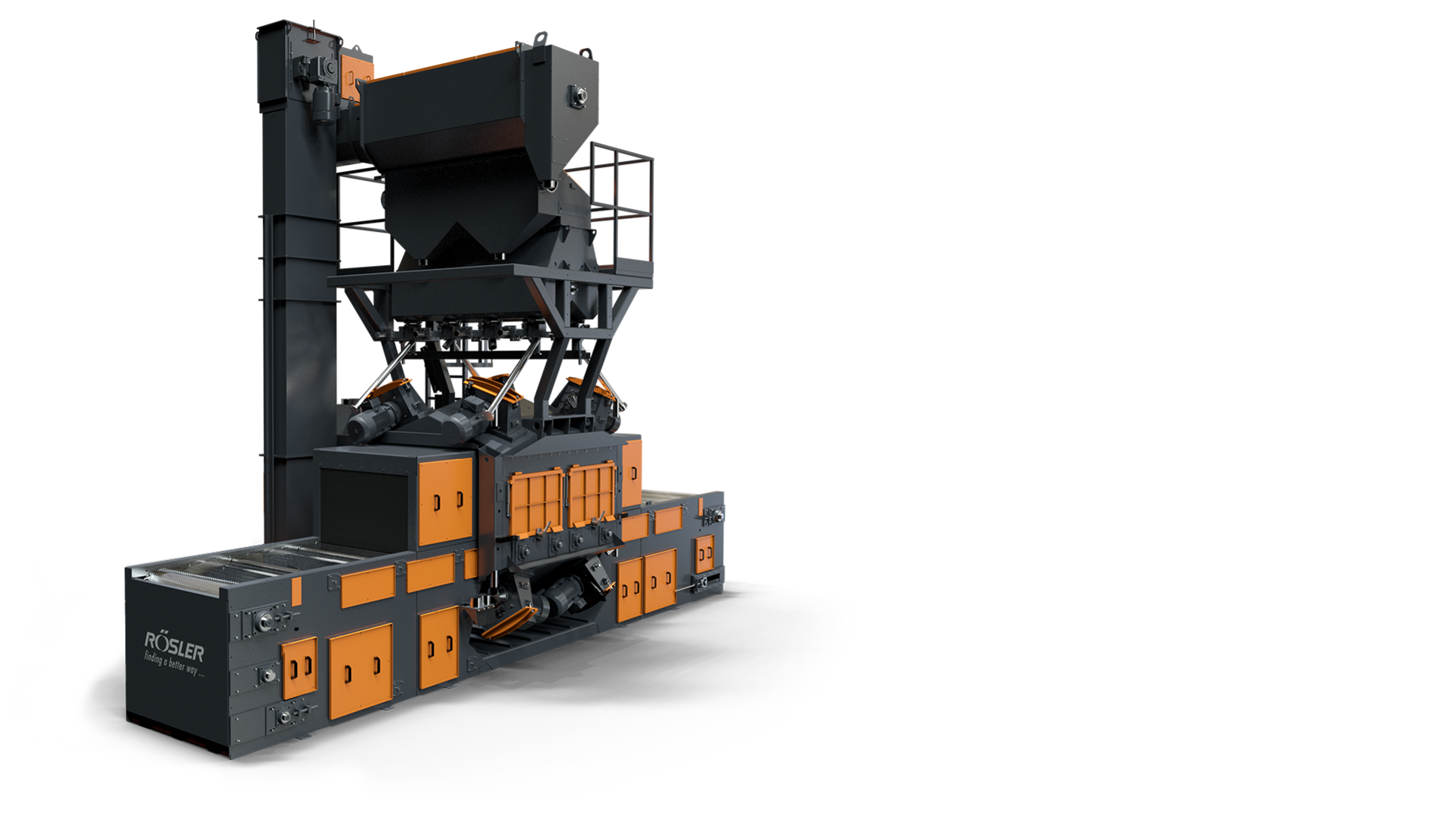 Equipped with up to 8 GAMMA G blast turbines

Easy to integrate into production line

Low ergonomic feed height

Overlapping, easily removable wear plates

Large dimensioned maintenance and inspection doors, easy to open, limit switch protected

Optional consideration of Industry 4.0 criteria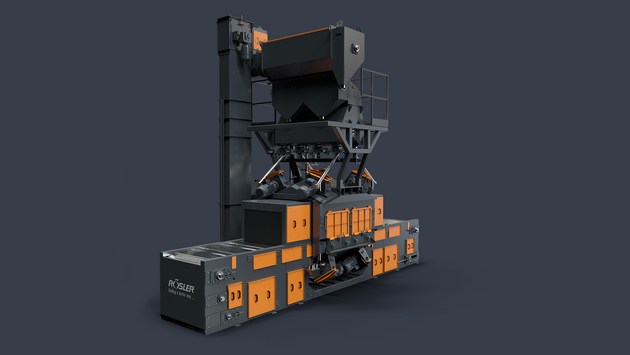 RDGE wire mesh belt blast machines
The RDGE wire mesh belt blast machine is a true multi-talent in homogenizing surfaces, and can be used for de-sanding, deburring, roughening, cleaning, and descaling, among other things.
Thanks to its specific design, this wheel blasting machine is particularly suitable for processing long, flat, or voluminous parts. However, even small work pieces that are not suitable for roller tables (e.g., castings, flame-cut parts, or car body parts) can be blasted economically and reliably using a wire mesh belt blast machine.
Parts are transported on a high-strength, endless wire mesh belt. The optimum position of the standard four (maximum eight) high-performance turbines mounted horizontally on the housing guarantees clean blasting of even the most complex geometries. Thanks to the special arrangement, the lower turbines blast through only one belt layer. This minimizes the formation of blast shadows on the part, also known as the "cover effect".
Wire mesh belt blast machines are commonly used in foundries or forging shops. Yet they are also ideally suited for roughening and deburring flame-cut parts, steel structures, and die castings.
Discover our
wire mesh belt blast machines in 360°
Mouseover Zoom loading...