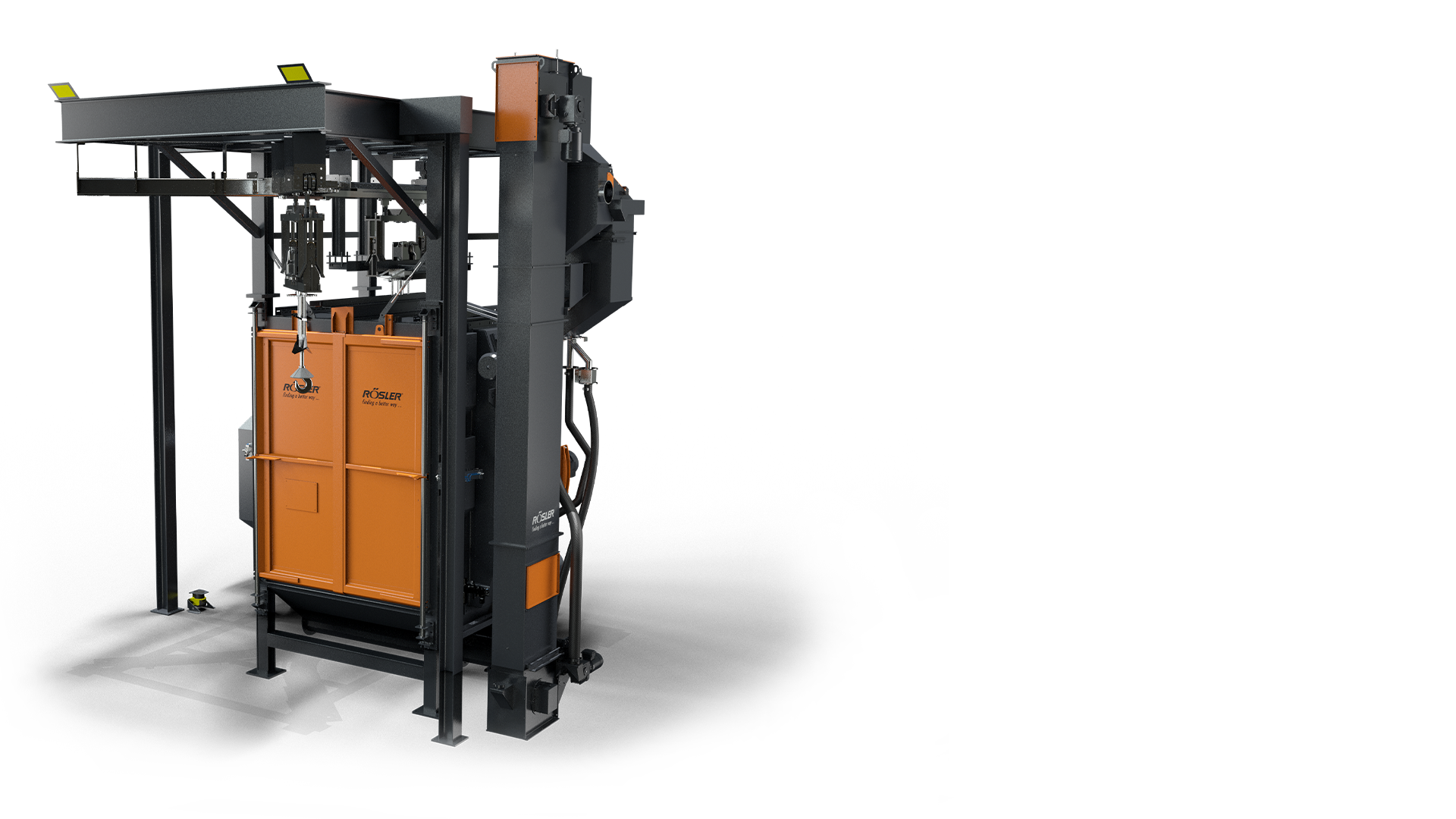 Easily accessible loading and unloading area

Equipped with GAMMA G blast turbine

Short cycle times thanks to powerful turbine motors and efficient dust extraction system

Overlapping, easily removable wear linersOverlapping, easily removable wear liners

Minimal maintenance costs

High system availability
Spinner hanger blast machines are the workhorses among shot blast machines – they descale, derust, strip paint, roughen, and de-sand reliably, flexibly, and powerfully. Spinner hanger blast machines are generally used in the foundry or forging industry as well as in steel construction, where heavy or large-volume work pieces as well as solid steel parts need to be processed. These are hung on fixtures and, depending on the type of system, processed in the machine in batches or in a clocked or continuous throughput process by means of a rail system.
Depending on the design, spinner hanger blast machines can be equipped with up to 20 Gamma 400 G turbines as standard. Blast cabins made of up to 10 mm thick manganese steel ensure maximum stability and optimum wear protection. A patented, multi-layer ceiling seal guarantees almost 100% tightness by means of brushes and rubber segments.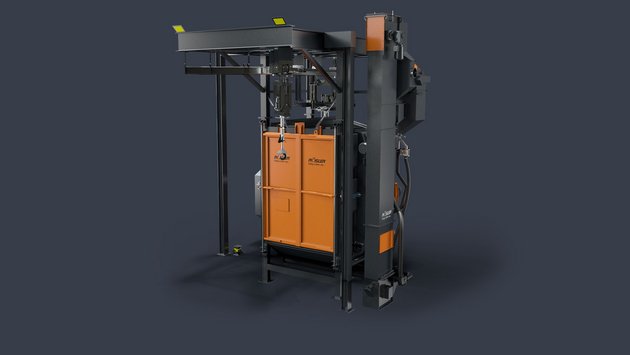 RHBE spinner hanger blast machine
Spinner hanger blast machines are highly flexible and characterized by their particularly compact and space-saving design. Depending on the requirements, the systems can be equipped with a wide variety of transport systems. The single-rail guides the hook directly into the blast cabin. With the open Y-track, two trolleysaree alternatively moved into the blast chamber for processing while the other hook can be loaded. The closed Y-track allows two hangers to be moved through a loop in front of the system. Inside the blasting chamber of the batch system, the parts are processed in a rotational and oscillating motion adapted to the work piece.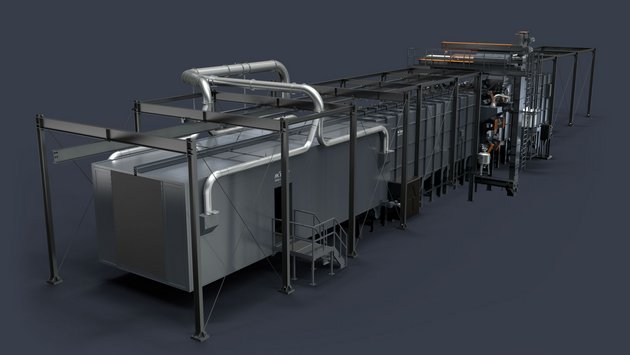 RHBD continuous feed spinner hanger blast machine
The RHBD-T continuous feed spinner hanger blast machine is essentially a spinner hanger blast batch machine with two doors to allow the linear flow of parts through the machine, while still allowing extended blast cycle times.
The T-design of our continuous feed spinner hanger blast machine is particularly suitable for the processing of large, heavy work pieces not suitable for tumbling. The transport system of the RHBD-T is freely configurable – from manual to fully automated operation.
The overhead conveyor is also available as a RHBD-K continuous feed spinner hanger blast machine. In the K version, continuous feed spinner hanger blast machines are particularly suitable for the throughput of high quantities and large, solid work pieces. The systems can be integrated into existing transport systems or equipped as stand-alone solutions with a loop conveyor transport system.
Depending on the type of system, inlet and outlet chambers of solid steel construction and multiple rubber lamellar bulkheads are part of the standard design. Both variants of the RHBD are also available in special designs according to work piece specifications and can be easily integrated into existing production lines.
Discover the spinner hanger systems in 360°
Mouseover Zoom loading...