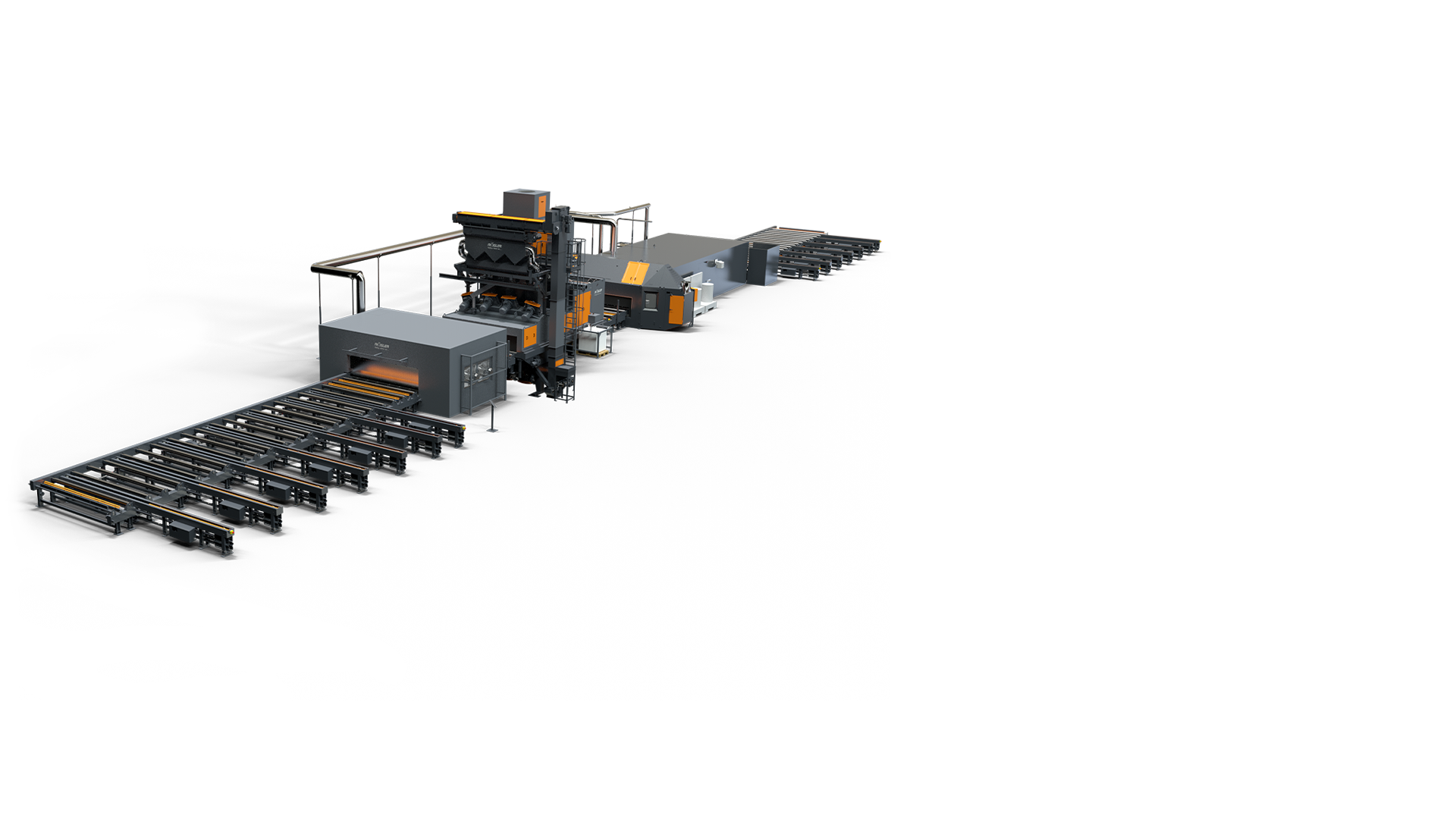 Set up is individually configurable

Teflon coating in the interior of the paint system for easy cleaning

Overspray reduction through sensor scanning of the work pieces

Effective brush pre-separation system

Hot air recycling

Safety monitoring for solvent-based paints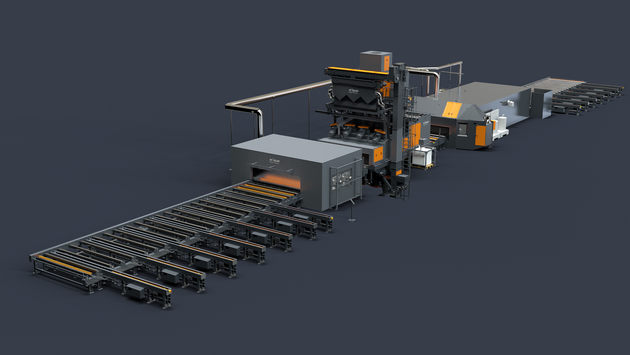 Preservation lines
A preservation line is a highly complex, individually configured surface treatment system that fully automatically pre-heats, derusts, and descales and then applies a temporary corrosion protection – the welding primer – to steel. Preservation lines can take on enormous dimensions. They are used where large quantities of steel sheets or profiles have to be processed (e.g. in shipyards, steel trades, or rolling mills).
The main component of the preservation line is a roller conveyor blast machine. Various components are then installed upstream and downstream.
In conjunction with an additional upstream blow-off station, the heated pre-heater allows the processing of damp and cold steel parts that have been stored outdoors. Depending on the application and local conditions, roller conveyors, chain conveyor systems, cross conveyor systems, or the like can be used as transport systems. Once in the shot blast machine, the heart of the preservation line, the work pieces are derusted and descaled using high-performance turbines. A primer coat is then applied in the automated paint system. This coating is dried by the downstream dryer to such an extent that the work pieces can be removed immediately at the outlet of the line for further processing without damaging the coating. Here, the waste heat from the pre-heater can be used in the dryer in order to conserve energy.
Discover
our preservation lines in 360°
Mouseover Zoom loading...