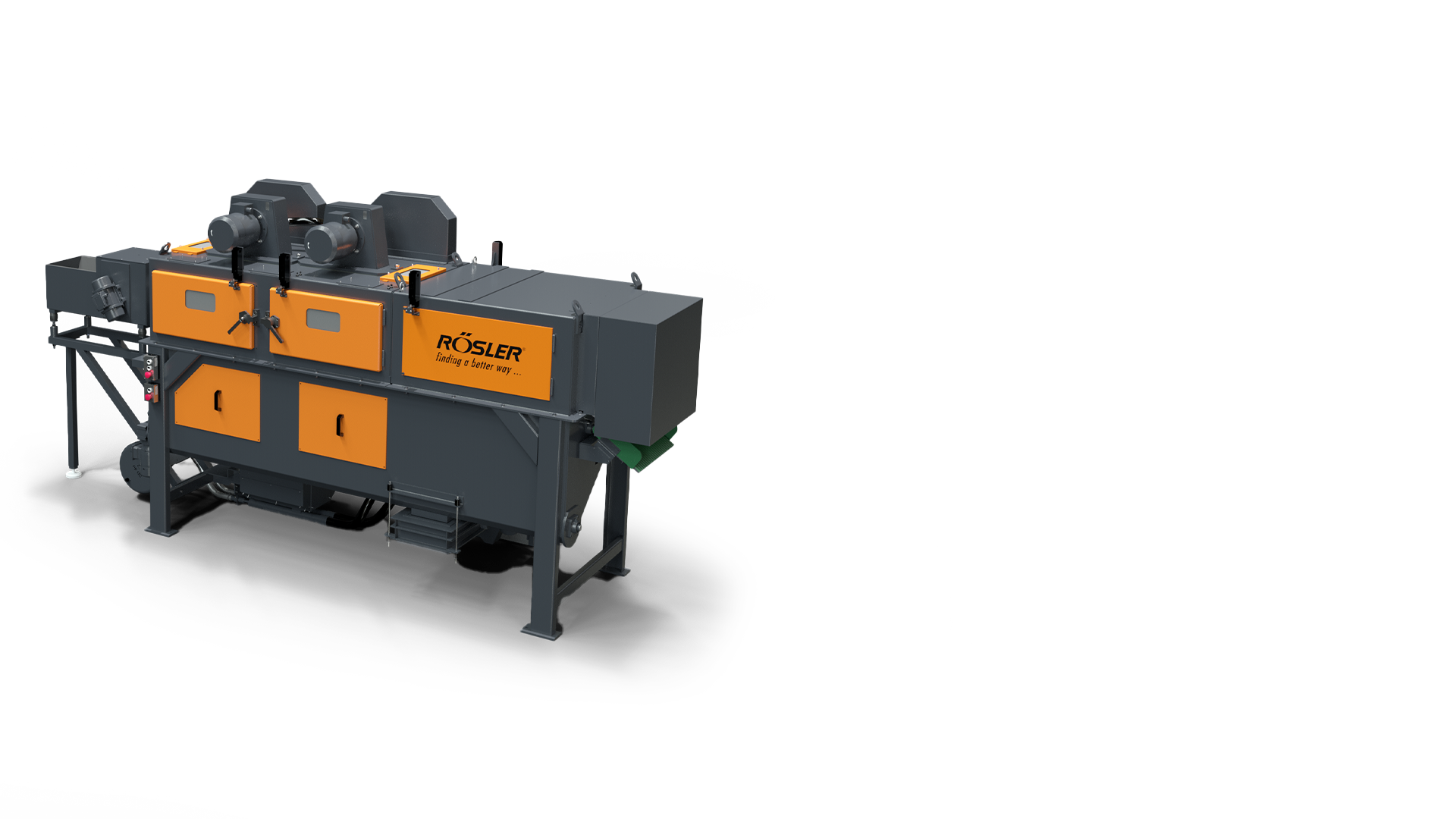 Uniform blast media circulation

Integrated anti-static spray system

Optimum, multi-stage blast media cleaning via blast chamber extraction and screen systems

User-friendly thanks to the easily accessible loading and unloading area

High process consistency thanks to automatic monitoring systems (e.g., drives) and automatic blast media replenishment systems (e.g., blast media)

High system availability
Rösler loop belt and tumble belt systems are used for processing sturdy thermoset and highly filled thermoplastic work pieces . During the blasting process, the work pieces are continuously in motion and mixed. As a result, the blast media effectively reaches all work pieces on all sides. The loading and unloading area are easily accessible; automated loading and unloading systems are optional.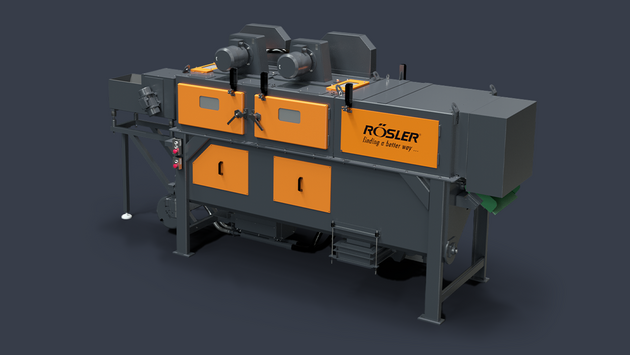 RSBS loop belt shot blast machine
The compact Rösler loop belt through-feed system is used for the continuous deburring of sturdy plastic parts in medium to high quantities. A special loop belt system continuously conveys the work pieces through the system while they are permanently mixed. The blast media is thrown onto the passing parts via one or two blast turbines mounted on the top of the blast chamber. With the help of the cleaning drum integrated in the system housing, blast media residues and burr particles are separated from the work pieces.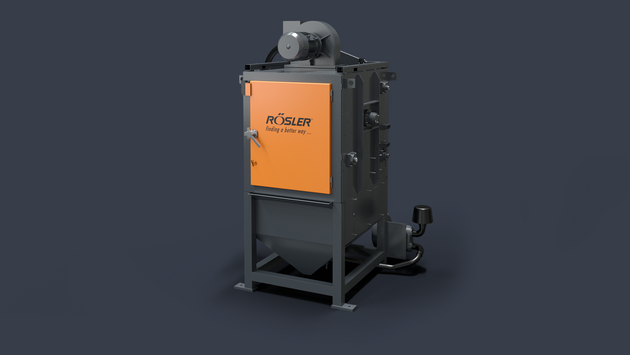 RMBC-S tumble belt blast machine
The RMBC-S is a compact deburring system for the batch processing of large quantities of sturdy plastic parts. During the blasting process, the work pieces are permanently mixed by a perforated, continuously running endless reinforced rubber belt. This ensures that all work pieces are evenly and reliably exposed to the blast media stream.
Discover our all-rounders in 360°
t3://file?uid=41398