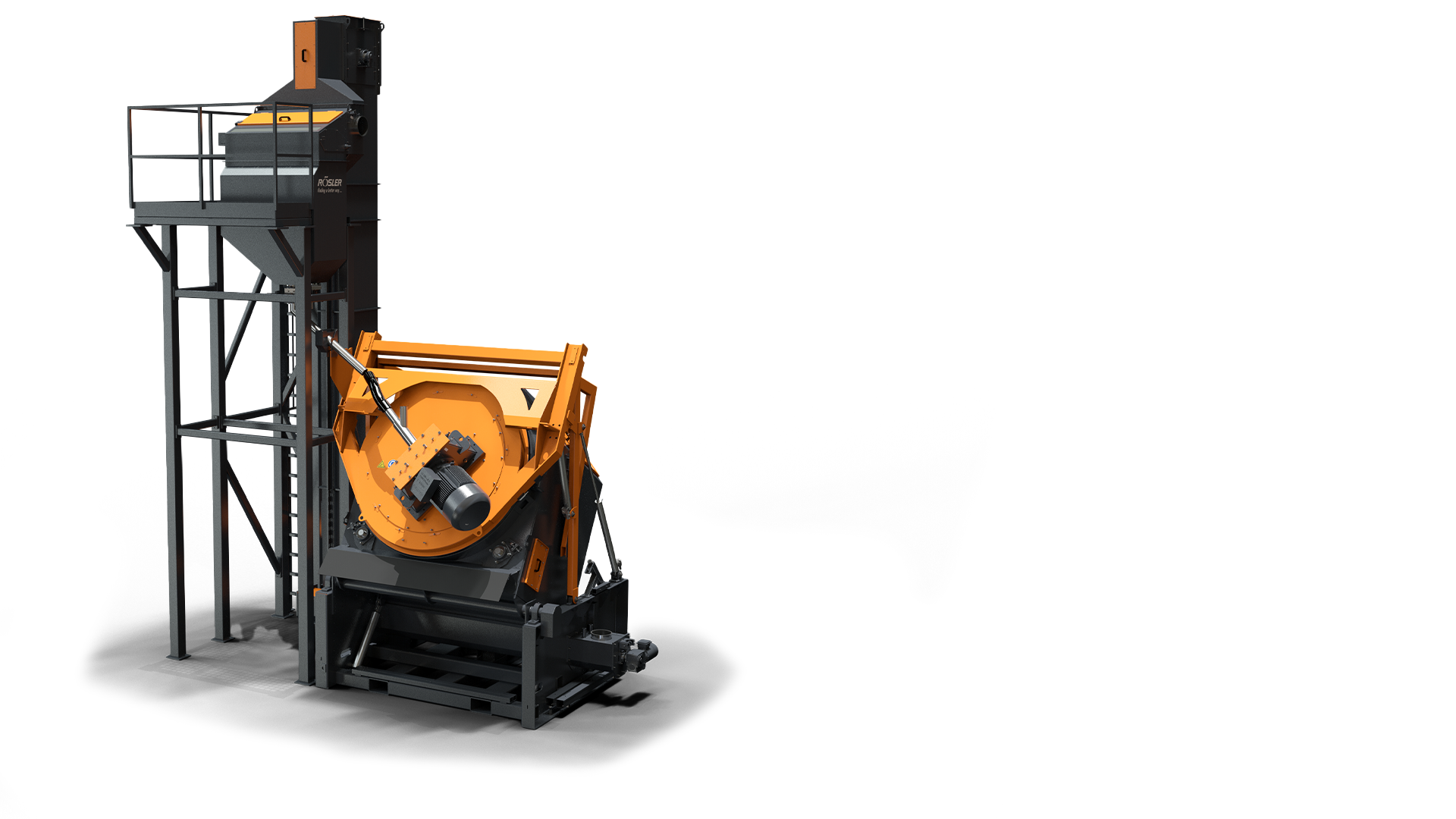 Fully automatic parts handling for loading and unloading

Easily accessible loading and unloading area

Optimum parts mixing thanks to flow-optimized drum geometry

Gapless design; no jamming possible

Compact system design

Equipped with GAMMA G blast turbine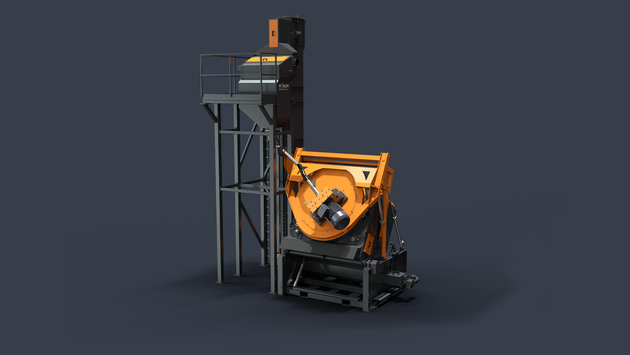 Multi-Tumbler RMT
Thanks to the gap-free design of its work piece drum, the "RMT" multi-tumbler is particularly well suited for small parts processing. With this system, work pieces can be thoroughly cleaned from scale, sand, or rust in short cycle times.
At the same time, the RMT is a shot blast machine with special inner values. The inner wall of the multi-tumbler barrel has specially shaped ribs, and the bottom has been designed as a three-sided pyramid. This unique combination provides the innovative "multi-tumble" effect of the various work pieces. When the drum rotates, the internal ribs ensure complete mixing of the work pieces. The pyramid also causes an exchange between upper and lower layers. This multiple rotation ensures that all surface areas are evenly and reliably exposed to the blast media during the process.
The multi-tumbler is widely used in the forging, foundry, and heat treat industries.
Discover our
Multi-Tumbler in 360°
Mouseover Zoom loading...