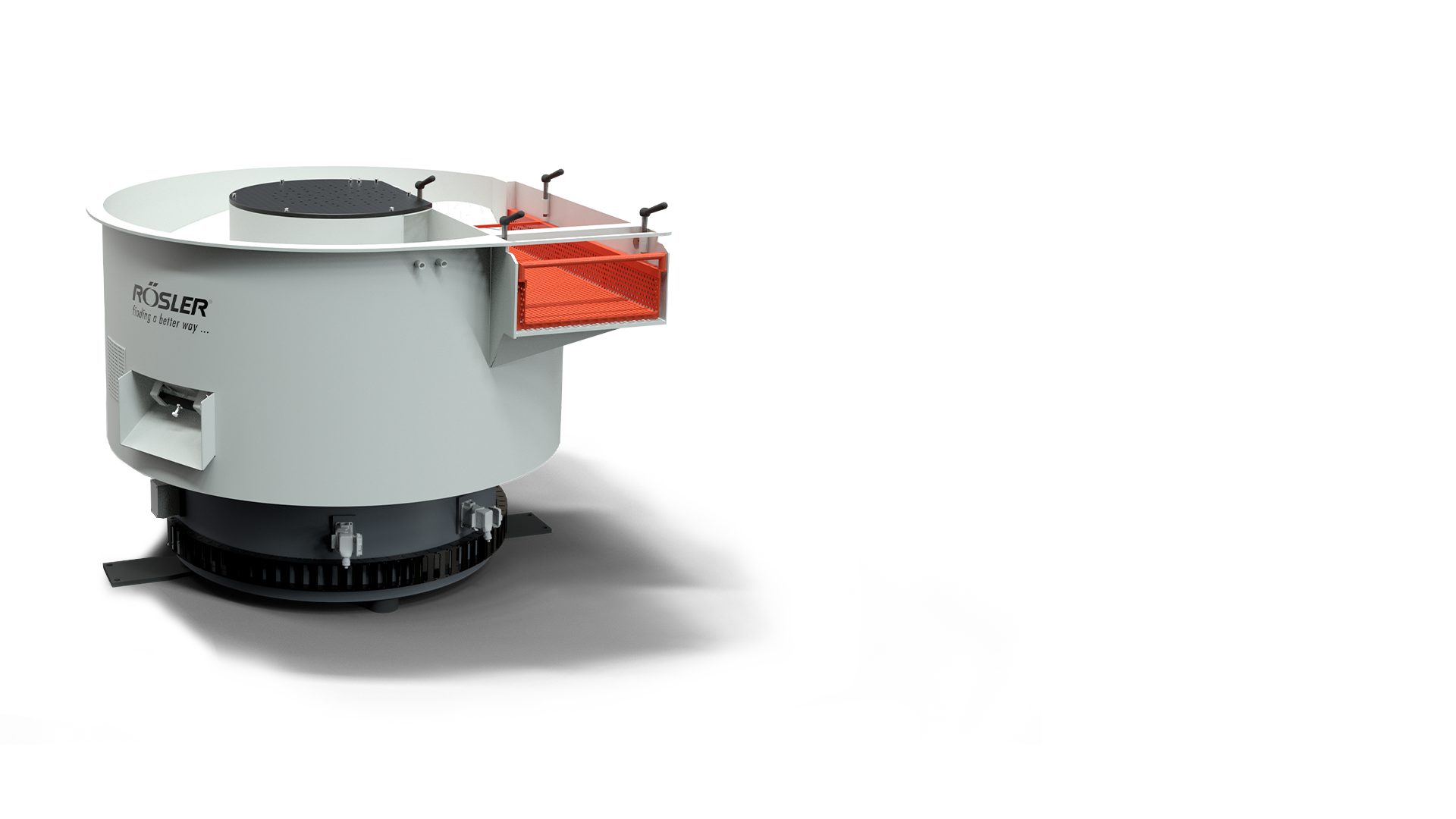 Up to 40% less energy consumption

Stain free drying achieveing high luster surfaces

Environmentally friendly, organic drying media

High flexibility thanks to batch or continuous operation

Standard pre-separation

Direct interlinking with mass finishing system
Almost all processing methods in vibratory grinding are wet processes. In order to be fed into the next production process, work pieces usually must be dried after mass finishing. We offer our customers sophisticated solutions that allow the drying process to follow the vibratory grinding process smoothly and automatically. Among the requirements placed on the systems are that they can be directly connected to the mass finishing system in terms of control technology and that they can be operated in an energy-efficient manner while maintaining high drying performance.
We offer four different types of dryers. These process the finished parts continuously or in batches using a drying media depending on the type of system. They are also tailored to the specific requirements of the various industries. In accordance with our one-stop philosophy, the appropriate drying media is also part of our comprehensive portfolio.
Our different dryer types
Discover our
dryers in 360°
Mouseover Zoom loading...