Rosler's RWS 1200 Swing Chamber System is ideal for deburring small to medium work pieces. Its satellite tables allow for simultaneous shot blasting and loading/unloading.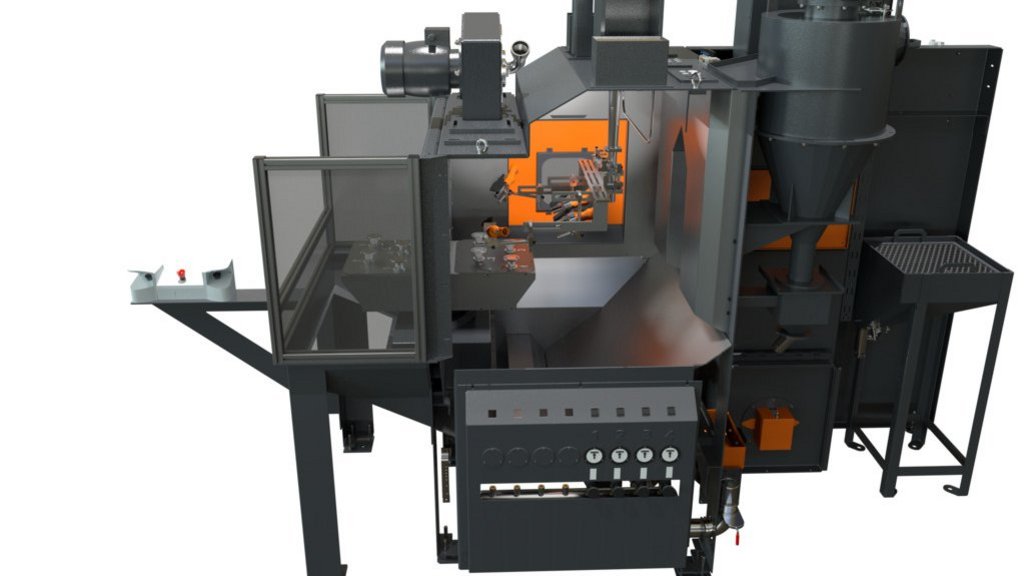 MACHINE INSIGHT: RWS 1200 Swing Chamber System
Rosler's RWS 1200 Swing Chamber System is ideal for precise deburring of different quantities of thermoset and highly filled thermoplastic work pieces.
The rotary system consists of two firmly connected satellite tables, each with its own rotary drive, allowing for the shot blasting of single or multiple work pieces mounted on one table while finished parts are replaced with raw parts on the other table.
Capabilities & Specifications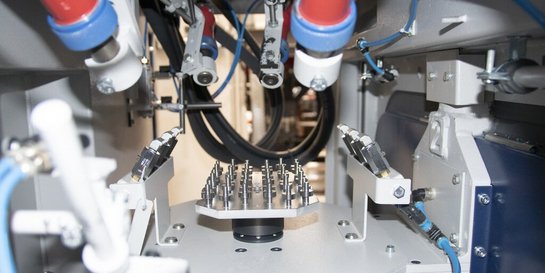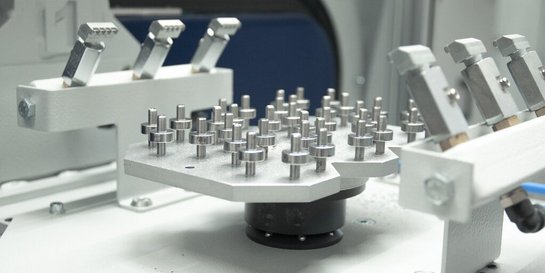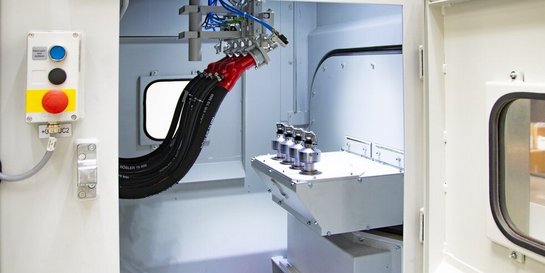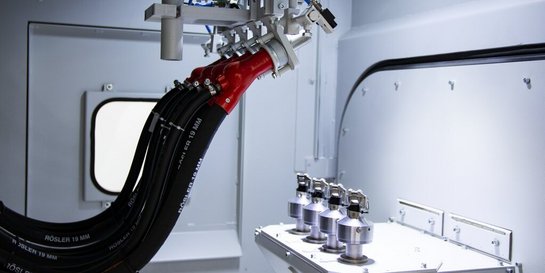 The 180° system rotation of the two satellite chambers moves from the blast zone into the load/unload zone and vice versa. Depending on their size, multiple work pieces can be placed on each satellite table.
Depending on the utilized blast system – injection blasting, turbine blasting, or a combination of both – the swing chamber machine can be equipped with or without an elevator.
Swing satellite chamber machines can be easily integrated into manufacturing cells for the fully automatic deflashing of work pieces coming from one or multiple injection molding machines or presses. Automatic loading with robots or pick-and-place systems can be incorporated into the system, reducing the amount of manual labor.
Applications & Options

Typical applications for the RWS 1200's deflashing capabilities include throttle valve and pump housings, reflectors, connector parts, and many automotive components.
Special equipment can be added to create adapted handling systems, modular work piece changers, customized fixtures, and blast nozzle actuators.
Benefits

The RWS 1200 offers a number of benefits and efficiencies including:
Gentle and process-reliable, single-part oriented processing even for sensitive and/or complex work pieces.

Simple integration into fully automated, interlinked production lines.

Minimized downtime with near-continuous processing.

High process consistency thanks to automatic monitoring systems and automatic blast media replenishment systems.

Optimum, multi-stage blast media cleaning via blast chamber extraction, screening systems, and cascade air separator.

Project-specific design options for the satellite units.
To learn more about the RWS 1200 Swing Chamber System or discuss your unique needs and challenges, contact us. With more than 80 years of experience in the surface finishing industry, we are confident that we can improve your process.