Cutlery cleaning and drying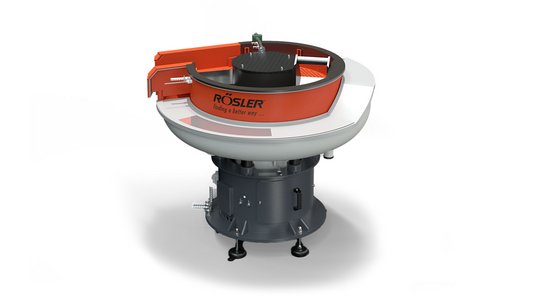 Cleaning cutlery so that it is residue-free and spotless is a labor-intensive process that takes up your staff's time. However, with our tried-and-tested, modular system for cutlery cleaning and drying we can help you save valuable time.
Our range of machines includes compact individual machines for efficient cutlery cleaning, drying and final polishing. We also offer combination systems that clean, dry and polish your cutlery to a high shine in a fully-automated machine.
All our machines guarantee a hygienic clean and brilliant shine in a very short time. All the consumables needed for processing the cutlery have been tested and approved for use in the food sector. In addition, we offer our special RÖSLER Keramo-Finish® process for refinishing cutlery and removing heavy signs of wear.
High gloss wheel polishing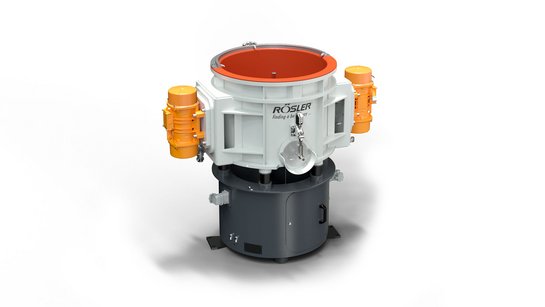 Until you can see your reflection: our compact wheel finishing machine is ideally suited for pre-grinding, fine-grinding and polishing small batches and special wheels up to 24 inches. Forged or cast, new or used: our machines polish your wheels quickly and are extremely user-friendly thanks to dual motor technology with integrated lifting system.
With variable speed control, the wheel finishing machine can be adapted to any surface finishing task – without any manual labor. This type of machine is also suitable for other motor components as well as reconditioning parts from classic cars.
Stone finishing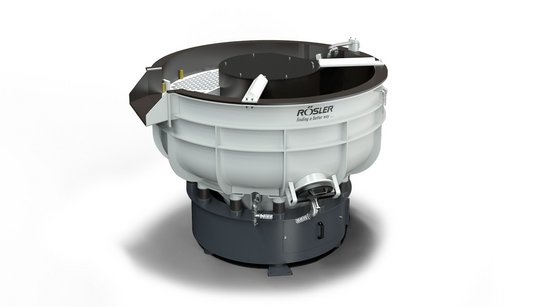 Even natural products are given the finishing touch with our machines. For example, with stone finishing, we use mass finishing systems to enhance the characteristic features of the stone, following nature's example. We can achieve different finishes, including antique surface effects, ragged edges and smooth marble surfaces.
Even extremely large and heavy workpieces weighing more than 100 kilograms can be processed with our stone finishing machines. Our portfolio includes fully linked system solutions with automatic handling as well as individual machines.
Wood finishing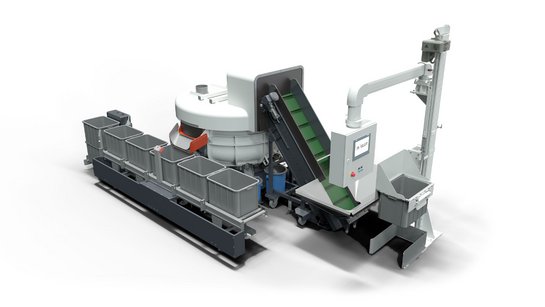 Deburring, smoothing and varnishing are also everyday challenges in the woodworking industry. With our mass finishing systems, we offer numerous flexible solutions that have proven themselves to be well suited to hardwoods.
Our customers in the woodworking industry include manufacturers of toys, musical instruments and decorative items.
The mass finishing process can also be used for the reliable antiquing of wood.
In the woodworking industry, our customers also benefit from the largest range of consumables worldwide with around 15,000 finishing media and compounds as well as our decades of experience in dealing with all conceivable types of surface finishing.
Coin finishing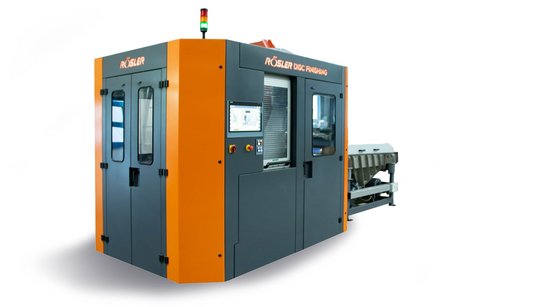 For decades, we have had many of our finishing systems in use worldwide in the coin industry, and many major mints rely on our expertise and Rösler product quality. Whether for cleaning circulation coin blanks following the annealing process or the pre- and post-treatment of galvanized coin blanks, our fully automatic, stainless steel centrifugal disc finishing machine, MPA 37.1A/2, delivers perfect results and guarantees you the highest processing capacity on the market with a throughput of up to 1,800 kg per hour.
For the next step of drying the coins, we offer linear hot air dryers with textile linings, hot air dryers without drying agents as well as classic drying systems. Our newly developed and patent-pending drying technology offers significant energy savings, especially for users with high production volumes – and therefore also a reduction in CO2 of up to 45% for the drying process.
Mass finishing without media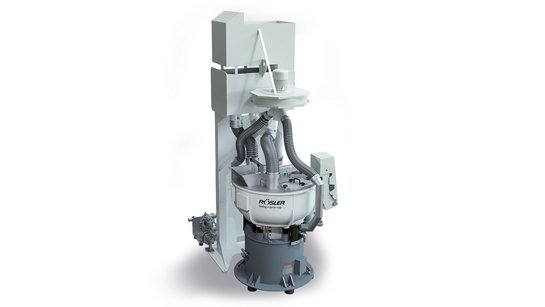 Part-on-part finishing is another common option for small or bulk parts. The benefits are clear – no grinding media is required for this special process, making the process cheaper and significantly reducing the cost per piece.
Centrifugal disc finishing machines or rotary vibrators from our WTA range can be used for mass finishing without media. These are actually washing and drying systems. However, the rounding, smoothing, polishing, cleaning or de-oiling of miniature components and small parts is also possible in these part-on-part machines. Both machine types allow the complete unloading of the finished workpieces either by tilting the work bowl or via an unload gate in the bottom of the work bowl.
Use the Solution Finder to find the right system for your processing method.