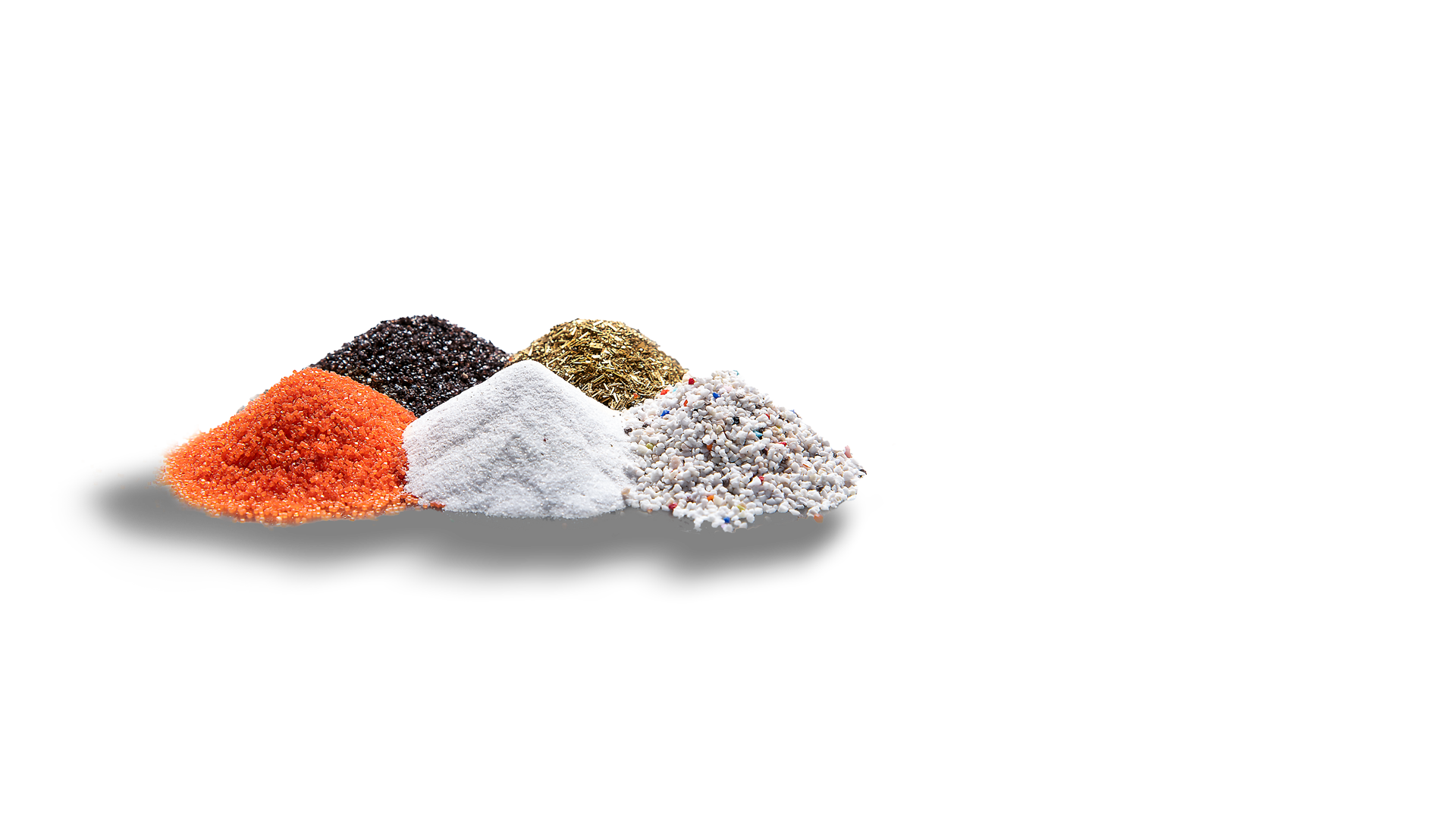 Shot blasting media – the right solution for every blasting challenge
The shot blasting process receives its penetrating power from the selection of the optimum shot blast media. There are often several good solutions that lead to the desired result – but only one perfect one. That's exactly what we find for you – because the employees in our Customer Experience Centers weigh up all the parameters against each other and keep an eye not only on your optimum blasting result but also on factors such as the shot blasting time, the service life of the blast media, and the expected wear and tear on your system.
For testing purposes, we have all common shot blast media such as stainless steel, chilled cast iron, corundum, wire grit, and glass beads as well as organic shot blast media such as nutshells or thermoset abrasives and polyamide abrasives available in our Customer Experience Center. After defining your perfect shot blasting process including shot blast media, we will gladly refer you to one of our proven sales partners.