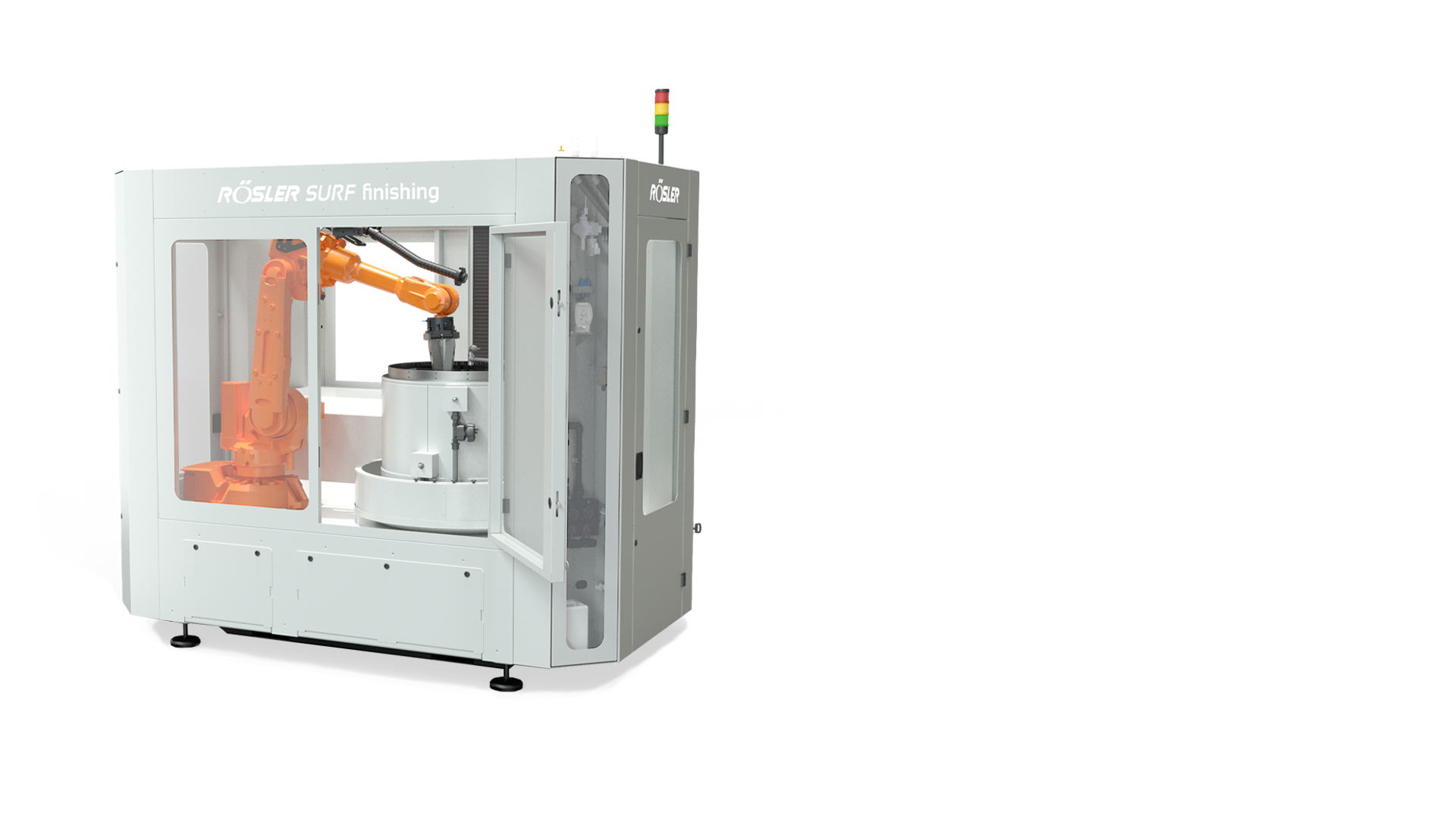 Ideal for high-quality, delicate, and complex work pieces

Up to 40-fold higher processing intensity than vibratory systems

Intelligent process control enables reproducible results

Combinable process steps
(e.g., pre-grinding, fine grinding, and polishing)

Automation and integration into production cells possible

Also suitable for large/heavy components
With our innovative special systems for single-part processing, we enable the targeted processing of high-quality, demanding work pieces by avoiding contact between the work pieces. Drag finishers, surf finishers, multi-surf finishers, and plunge grinders take mass finishing to a whole new level. These types of systems are used in various configurations in the aerospace, automotive, and medical technology industries as well as in the tooling industry.
The basic principle of these types of systems is the same: the work piece or work pieces are attached to a clamping device – either to processing spindles or to a robot – and immersed in the container filled with finishing media. Rotating either the work bowl or the parts on the fixture creates the relative movement between the part and the finishing media.
This way, grinding, deburring, polishing, or edge rounding is performed on the part based on the type of finishing media used. Finsihing media especially developed for this intensive processing ensure high-quality and economical processing of the work pieces.
Intelligent systems for single part processing
Discover our
Surf-Finishers in 360°
Mouseover Zoom loading...