Unify shot blasting, cleaning, and painting/coating within a single preservation line and add further efficiency with a transport system, blow-off unit, pre-heater, and more.
MACHINE INSIGHT: Preservation Lines
Rosler sets the benchmark in preservation with its ability to develop precise yet adaptable, multi-faceted machines known as preservation lines. These complete systems offer blast cleaning, pretreatment, and the application of protective coatings in a single machine.
Preservation lines are extremely useful for structural steel plates and profiles that require multiple treatments.
Key Components

While highly customizable for work piece size and condition, preservation lines typically include six key components which work together to provide exact results without the need for multiple machines and additional processing time.
These versatile systems incorporate a variety of components and functions into a single machine, including:
Transport Systems & Cross Conveyors – Providing material handling in the form of lift and go loading, these systems include automatic H-Beam detection for brush adjustment. Dual systems load and stage incoming pieces at the beginning and end of processing.

Blow-Off Units – Designed to remove water, dust, leaves, and other loose contaminants before blasting, these stations help ensure components are clean enough for the subsequent finishing processes. They may also be combined with brush-off units.

Pre-Heaters – Used in front of the shot blast machine to melt snow and ice, pre-heaters ensure that the work pieces do not carry any moisture into the shot blast machine. The pre-heater also serves a dual function, bringing work pieces to the optimum temperature of about 100° F (40° C) for the subsequent cleaning and coating process which accelerates paint drying times and adherence.

Shot Blast Machines – Gamma 400 G Turbines propel blasting media at the work pieces as they move along a roller conveyor. These curved blade turbines provide up to 20% higher performance and feature a patented extraction device. Placing the filter on top of the machine rather than beside it allows for up to 35 sq ft (10 sq m) of space savings.

Paint Cabins – A high-speed, real-time paint line automatically detects work piece size and shape to minimize paint consumption from the two-color paint supply while patented self-cleaning overspray collectors provide additional paint savings.

Paint Dryers – Low-energy paint dryers utilize heat from the pre-heat step to deliver additional cost savings while curing paint and coatings. Our paint dryer operates at 9 kW versus the 100 kW commonly used by our competitors.
Finding a better way...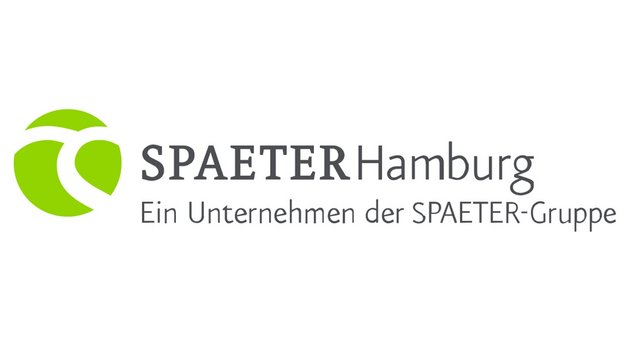 Learn how Carl Spaeter - Hamburg, a part of the Spaeter Group and a leader in the steel trade industry, integrated a custom-made preservation line from Rosler to improve its operations in the video below.
The Rosler Way

With more than 80 years of experience, Rosler has developed countless preservation lines. Contact us to discuss how we can help you find a better way!
Learn More about Rosler's Preservation Lines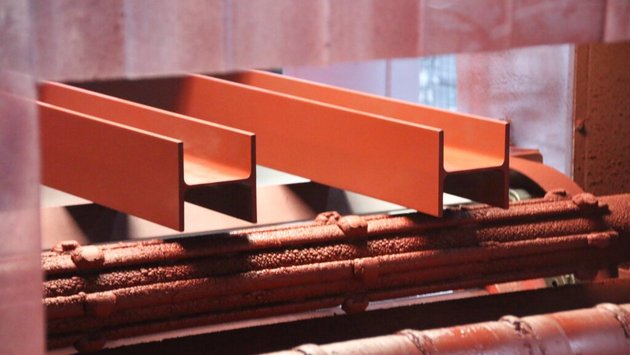 BLOG: Structural Steel FAQ Series, Part 5
The fifth in a 12-part series, "Assessing Surface Profile" discusses the need for accurate measurement of structural steel surfaces and the most common standards utilized.
Accurate surface profile evaluation is critical in preparing structural steel for paint and coatings and achieving the best possible adhesion, strength, and longevity.
Previous posts in the Structural Steel FAQ series include:
Future posts in the series will include:
Part 6 – Blast Media's Influence on Surface Profile.

Part 7 – Comparing Commonly Used Blast Machines.

Part 8 – Are All Turbines Created Equal?

Part 9 – Removing Residual Blast Media and Dust.

Part 10 – Blast Rooms for Touch-Ups.

Part 11 – Preservation Lines.

Part 12 – Material Handling Options.