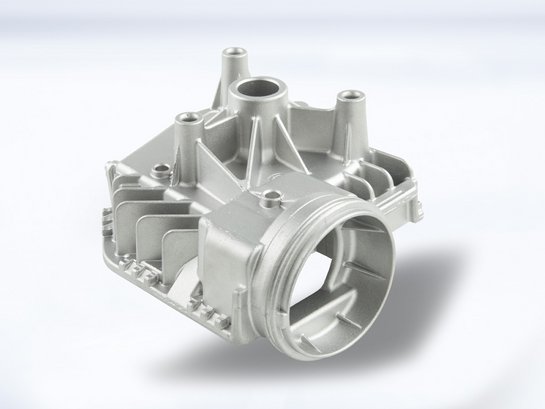 Oil, grease or lubricants are used in many manufacturing processes, and even when used for modern minimum lubrication, a small amount remains on the workpiece. This residue needs to be removed before further processing or surface finishing.
Industrial cleaning, i.e. the cleaning, de-oiling and degreasing of workpieces, during the production process can account for up to 20 percent of manufacturing costs due to rising quality requirements as a result of the high quality and functional expectations for components. Cleanliness requirements for components are set out with increasingly narrow limits and must be reliably met.
Residues, for example from release agents, oils, shavings, dust or other impurities can cause damage during further processing. A functional cleaning system must therefore meet the strict requirements of standardized cleanliness inspections. That's why we use classic continuous-flow washing machine systems for automatic linked systems. Our multi-functional, specially designed mass finishing systems can combine multiple processes in one machine: cleaning, pickling, neutralizing, smoothing, polishing, and drying, allin a fully-automated process sequence.
We are happy to perform a cleaning test on your components in our Customer Experience Center and check the results in our own laboratory in accordance with the criteria for cleanliness inspections as per VDA 19 and ISO 16232.
Use the Solution Finder to find the right system for your processing method.