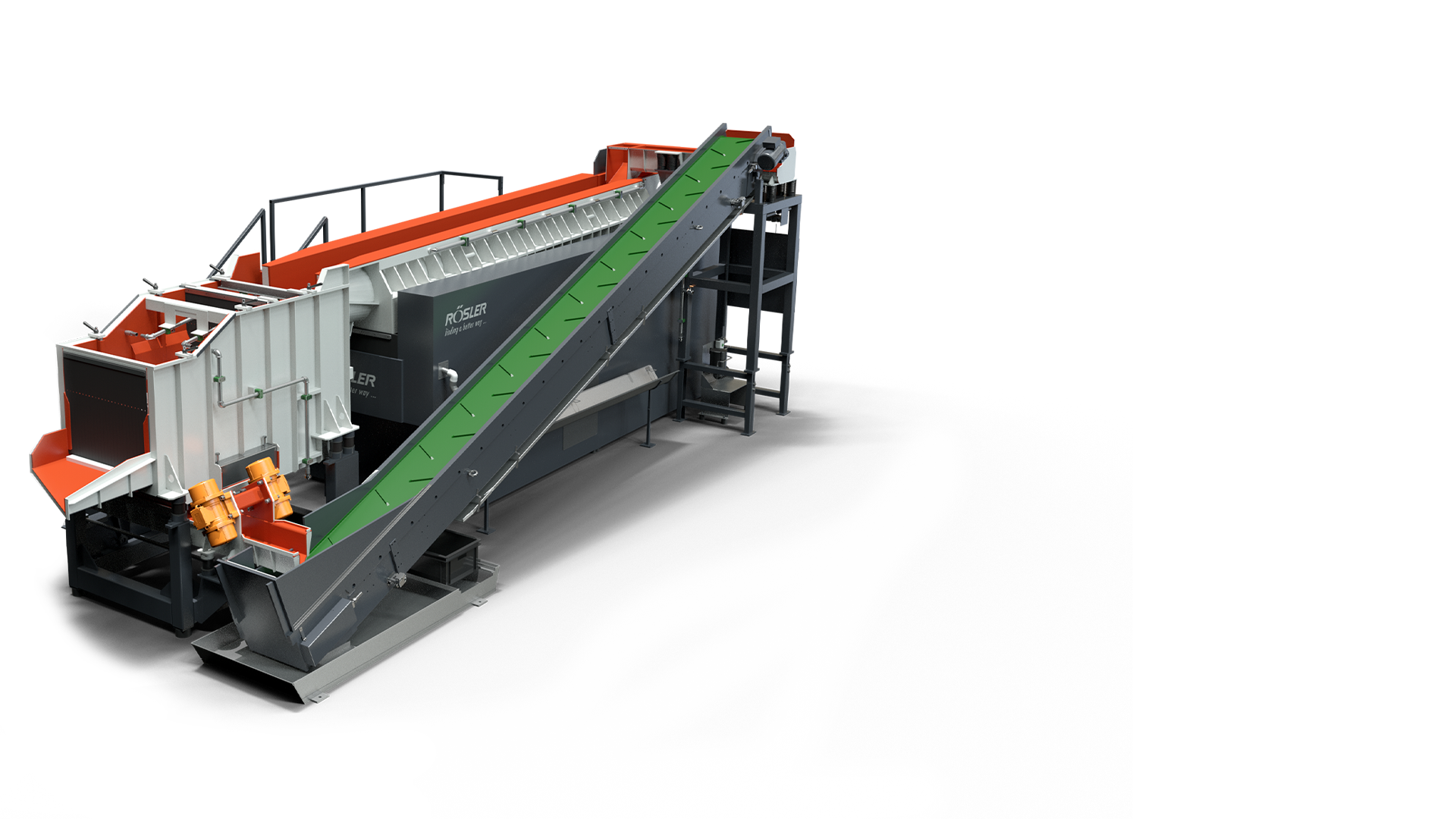 Processing of large quantities in a short time

Personnel-saving and economical operation

Easy integration into existing production lines

Different part sizes/weights can be processed

High work piece cleanliness thanks to separation and cleaning station

Adjustable processing time (from 5 to 20 minutes)
If mass finishing needs to integrated into a continuous process, through-feed systems are a logival choice.
Through-feed systems are ideally suited for the fully automatic vibratory finishing of stampings, castings, forgings, or machined work pieces. Deburring, grinding, rounding, and ball burnishing are the most common processing methods for through-feed systems.
There is a choice of through-feed systems in linear form and in the Rotomatic variant, a special development of Rösler. The numerous special features of our Rösler through-feed systems are continually opening up new fields of application. The sophisticated machine design, conceived for continuous industrial operation under demanding conditions, various work bowl sizes, the robust drive technology, a large-area separating station, and the modern control technology ensure maximum reliability – even under the harshest of operating conditions. No other supplier can offer a more diverse and wider range of through-feed systems.
Continuous mass finishing in perfection
1 / 3
Linear
A characteristic feature of the linear through-feed systems is the continuous work piece infeed into the U-shaped work bowl, which forms the center of the system. Driven by a powerful Rösler vibration motor, the work pieces are guided through the system. The time intervals during input can be varied individually. Linear through-feed systems are therefore particularly suitable for the fully automatic vibratory finisihing of large and damage-sensitive work pieces. Even high work piece quantities can be processed safely and with high quality thanks to the special working bowl geometry.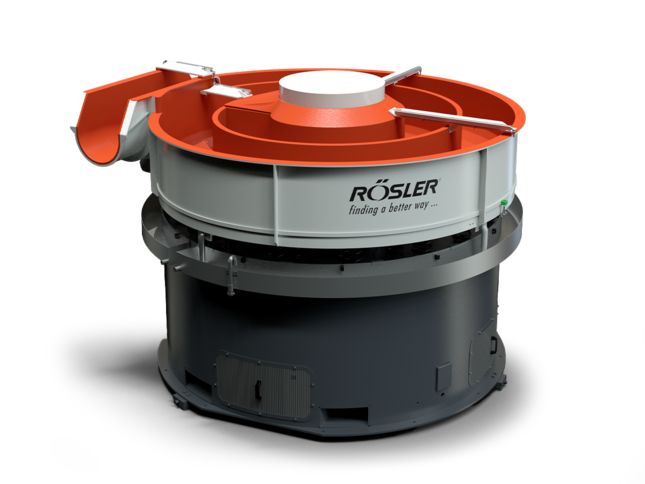 2 / 3
Rotomatic
This special development from Rösler is suitable for the continuous processing of damage-sensitive work pieces in confined spaces. The special spiral design allows for "first in–first out" processing. Different channel widths from 150 to 370 mm with various work bowl lengths (up to 27 m possible) open up numerous application areas.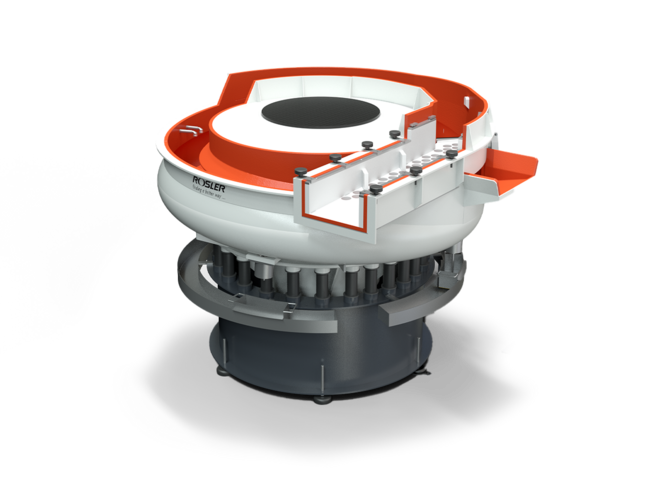 3 / 3
Long Radius
The special system for special applications. Equipped with a continuously rising work bowl, these systems are characterized by a high processing intensity and a reliable part/finishing media separation – even with highly complex work pieces. Damage-sensitive and heavy work pieces (e.g., cylindrical rollers from the bearing industry) can be reliably and automatically finished to a high quality. Effective width and depth of the processing channel are identicalensuring optimal work piece embedding and movement.
Discover our
continuous flow systems in 360°
Mouseover Zoom loading...