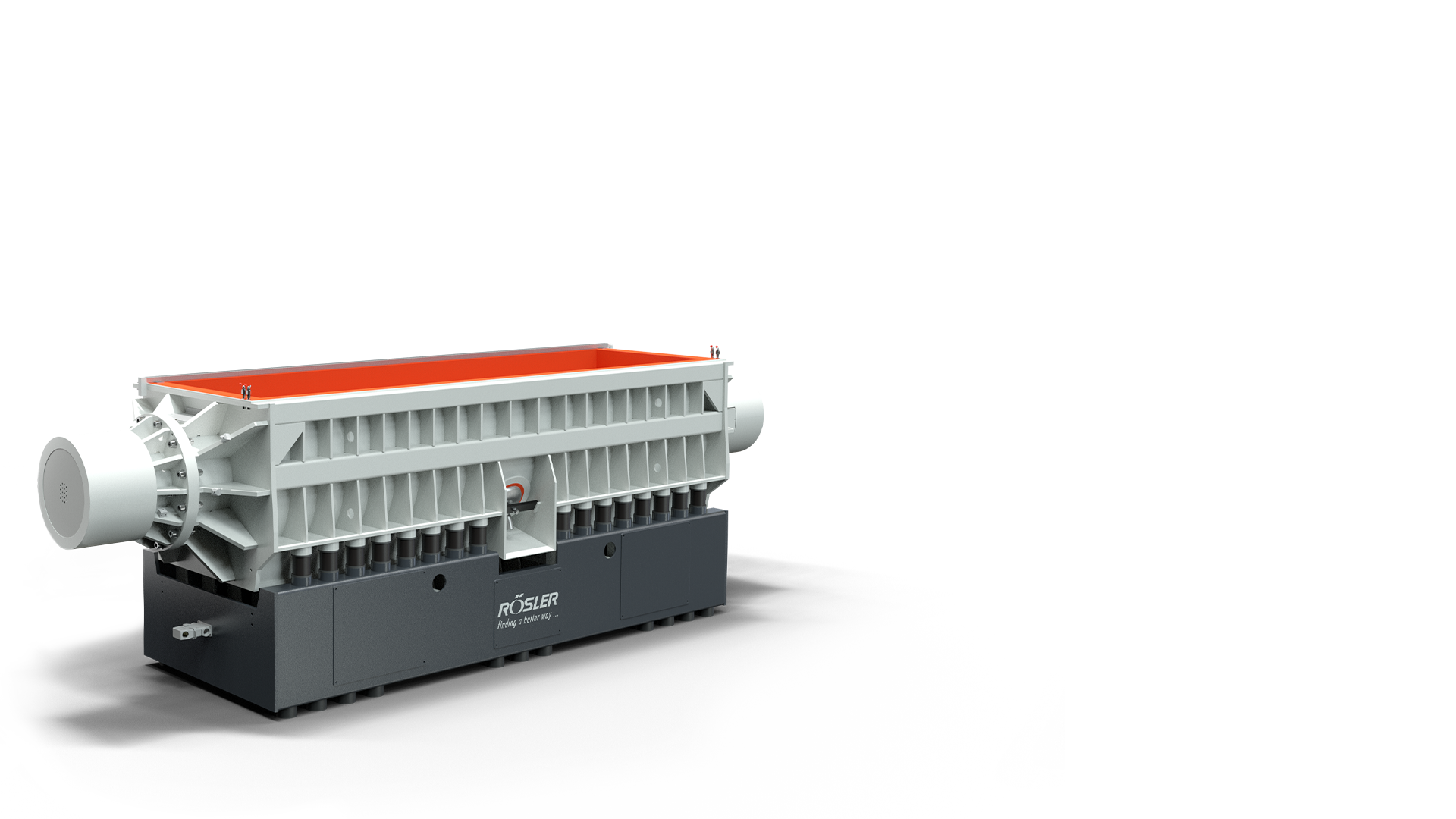 Ideal solution for long or bulky work pieces

Can be used for almost all mass finishing processes

Individual processing or batch operation possible

Work bowl can be divided into individual compartments

Efficient operation thanks to flange-mounted drive units

Time and cost savings thanks to automatic loading and unloading
For the processing of particularly large-volume and/or heavy work pieces in the mass finishing process, Rösler trough vibrators have proven themselves time and again. These systems can be used for all common mass finishing processes – whether deburring, edge rounding, grinding, polishing, or ball burnishing. Tub vibrators are suitable for single part processing as well as for processing several components simultaneously. In the second case, the parts are either separated by dividers or, in the case of sensitive components,mounted on special fixtures.
The mode of operation of all variants of Rösler trough vibrators is similar. Driven by vibratory drives adapted to the size and type of system, the grinding or polishing media and the work pieces filled in the working space are set into a roller-shaped, vibrating rotary motion. This type of system is used in numerous sectors such as the aerospace and automotive industries as well as in general mechanical engineering.
Compact solutions for large components
Discover our
tub vibrators in 360°
Mouseover Zoom loading...