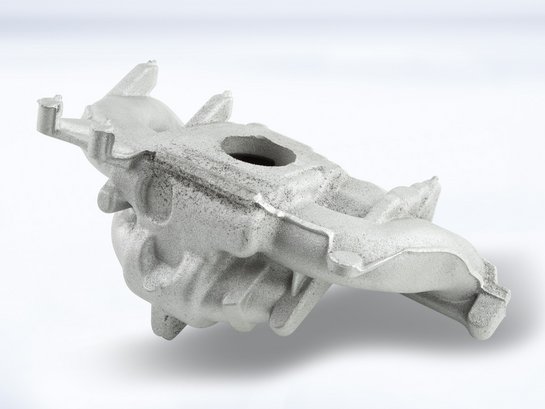 De-sanding workpieces made in a foundry places very high demands on the equipment, the wear resistance of the turbines and the performance of the cleaning system for the blast media.
How can a workpiece be quickly and cost-effectively de-sanded following the casting process and therefore best prepared for the next step in the production process? This question is key to everyday foundry operations. The number of parts that need to be processed as well as the size and complexity of the parts determine the type of machine technology required.
The shot blast media used and the remaining foundry sand attached to the workpieces place special requirements on the technology. Blasting chambers made of manganese steel and fitted with additional wear protection plates, also made of manganese steel, have proven to be particularly resilient and durable. This ensures a long service life for the machine, even with intensive blasting.
For many decades, we have been setting the standards in this demanding industry with our machines. We are also happy to develop the blasting solution you need to ensure your company remains competitive.
Use the Solution Finder to find the right system for your processing method.