Rosler's Multi-Tumbler offers cutting-edge shot blasting with a unique rotary drum for durable operation and precise processing, especially for forge and foundry operations.
MACHINE INSIGHT: RMT Multi-Tumbler Batch Shot Blast Machine
Rosler's RMT Multi-Tumbler, features a one-of-a-kind rotary drum for optimum mixing of work pieces. This barrel design lends itself to precise processing for a variety of work pieces including those created by the forge and foundry industries.
These durable shot blasting machines produce excellent blast coverage results. Unlike conventional tumble blast machines, the RMT design eliminates "pinch points" which can damage even sensitive parts.
Additions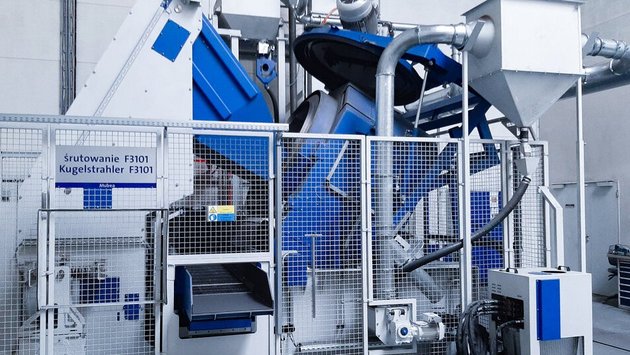 The RMT also features a simple design with few moving parts ensuring high uptimes and low maintenance costs. Easy automation with custom-made loading and unloading equipment makes integration into existing systems a breeze.
Turbines
Rosler's RMT machines suit every capacity requirement from batch sizes of 3 to 34 cu ft and include a wide choice of blast turbines from 15 to 75 hp.
The rotary barrel is made of highly wear-resistant manganese steel, enabling RMT machines to provide years of reliable service.
The Rosler Way
The shot blasting process not only contributes to a greatly improved quality of the castings but because practically no residual contaminants in the form of scale and sand are carried back into the casting process, less slag is formed in the smelting furnaces. This reduces wear on the refractory furnace lining and energy consumption while improving uptime.
Whatever process you have, Rosler can learn about your challenges to develop and deliver a solution for forge shot blasting. Contact us today to discuss your unique challenges.
The complete Forge & Foundry series began with Part 1 – Shot Blasting Systems.